Arun Nevader
Interview with the internationally renowned
and extraordinary US photographer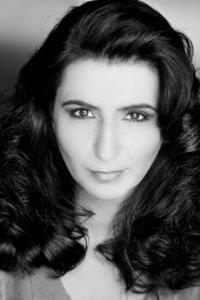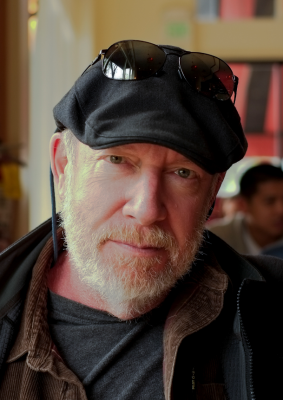 Arun Nevader
based in Berkeley, California
Former photojournalist in Central America
(in the midst of civil war in El Salvador
and insurgent conflict in Guatemala)
Internationally renowned fashion photographer at Getty Images and WireImage
for Fashion Weeks, Victoria´s Secret fashion shows, runways, film festivals, press and entertainment
Instructor in Information Design at the University of California, Berkeley Extension
Çiğdem Gül
based in Wuppertal, Germany
Founder, publicist and author of the worldwide "Intercultural Network For The Highly Gifted"
Graduate Economist & Change Management Consultant 
Business Coach for change processes in the company
Journalist for the language combination Turkish, German and English
April 06, 2021
INTERVIEW – 1/2
Çiğdem Gül: Dear Arun, we have been in the global Covid-19 pandemic for a year. In these extraordinary times, I wish you and your family in Berkeley, California health above all. How are you at the moment?
Arun Nevader: Thank you, Çiğdem. I´m quite fine, tucked away in the relatively quiet, green solitude of the Berkeley Hills.
Çiğdem Gül: I am very happy that you are doing well in California. How have you experienced this time yourself, and what is the situation like in California?
Arun Nevader: California is a huge state, and so the status of Covid-19 differs dramatically from north to south. Positivity rates in Los Angeles are currently at about 20%, but In Berkeley it's at 2%, largely due to better public health practices and the difference in population density between southern and northern California. When I speak of Los Angeles, I'm also referring to the densely populated communities situated to the east of Los Angeles, heading toward the desert. As of this writing, the situation is dire if not catastrophic in southern California. The vaccine will certainly help, but it will be months before we can turn this pandemic around. I don't expect life to return to normal until 2022, if we're lucky. I'm quite content and comfortable simply staying home, working in a beautiful garden and teaching my classes remotely. I'm fully vaccinated now, so I can´t wait to hit the road again when life returns to normal.
Çiğdem Gül: I find your professional career very diverse and exciting. I so admire your versatile works. You photographed the horrific images of people as a photojournalist in Central America in the midst of civil war in El Salvador and insurgent conflict in Guatemala in the 1980s, and then much later as one of the most sought-after high fashion and press photographers, especially at Fashion Weeks, the Victoria's Secret fashion shows and entertainments on the runways photographing the world's most beautiful women and men. And then you also work as an lecturer at the university and in the College of Engineering at UC Berkeley. You teach information design for technology development in the technical communications program. You are currently working for a contemporary Spanish sculptor and painter in Europe.
Let's start with your profession as a photographer: What are the similarities and differences in your impressions when photographing contrasting locations such as the Civil War and Fashion Week?
Arun Nevader: Political conflict in Central America drew me to photography. While working in country, we saw that what was happening on the ground in both El Salvador and Guatemala was far different from what was being reported in the news. Civilian populations were being targeted by government military forces despite the denials. We felt compelled to tell the real story, and images are more truthful than language. In El Salvador, I was fortunate to work on both sides of the conflict, embedded with both the "Frente Farabundo Martí para la Liberación Nacional" (FMLN – is one of the two major political parties in El Salvador) resistance at times; other times, I covered the US military and the regular Salvadoran army. Such dual coverage is much more difficult today, which indicates how journalists face increased danger today. Things have changed—sure, it was dangerous in both El Salvador and Guatemala in the early 1980s, but safety for journalists is more fragile today than it was 40 years ago. I remember having our rental car hijacked by Salvadoran guerillas during a military operation, where they were setting up to ambush the Salvadoran army—a regular event in the Chalatenango region. Four battle hardened teenage kids politely approached our car at a checkpoint, pointed four M16 automatic rifles at our heads, and casually asked us to get out.
Çiğdem Gül: It sounds horrible to me!
Arun Nevader: We got out. The leader said, "Gracias Señor. Por favor, espere aquí y regresaremos en breve." As promised, they returned about 4 hours later with the front and rear windshields blown out and holes the size of silver dollars sprayed across the rear of the rented Toyota Corolla. Both taillights and parts of the rear end were completely gone. The entire car was covered in a weird white powder, as if they had driven through a flour factory. At least it still ran. They were very apologetic and most of all they wanted a photograph, so my partner took a shot of the boys and me.
CENTRAL AMERICA – EL SALVADOR: Arun Nevader and four battle hardened teenage kids.
We all sat around for another couple of hours, smoking pot, drinking TicTac—a poisonous corn vodka—and talking about El Salvador's bleak future—we were friends and for that brief moment comrades. Journalists today run the constant risk of kidnapping and worse. We never felt threatened by the FMLN, though the atmosphere was entirely different in Guatemala.
CENTRAL AMERICA – EL SALVADOR, 1984: U.S. Navy Seals advisor (center) leading a patrol of Salvadoran regular army troops into a search and destroy operation against the FMLN outside San Vicente. El Salvador. A Salvadoran army soldier looks on protecting the rear.
CENTRAL AMERICA – GUATEMALA, 1984: Arun Nevader embedded with Guatemalan Special Forces in Salquil.
CENTRAL AMERICA – GUATEMALA, 1984: Guatemalan regular army troops overseeing civilian activities in the town of Nebaj.
CALIFORNIA – LOS ANGELES, 20 years later: In Downtown Los Angeles fashion photograph Arun Nevader walked to Fashion Week.
Fast forward 15 years to Hollywood and the Independent Spirit Awards in Santa Monica, California in 2001. I was hanging out with my son, who headed the successful entertainment media company, WireImage. We were sitting in the press room together, when he turned to me and said, "Dad take this camera. We need you in the Awards Room right now. Award recipients are arriving, and we need a second shooter in there. Go help out." He handed me a Nikon D1—the new pro digital camera, and said, "Hurry, don't miss it!" I never touched a digital camera before and had no idea what was about to happen. I ran to the room, and out comes Scarlett Johansson, holding her trophy, radiant, gorgeous, smiling and ready for photos. I'm jammed in there with 50 other photographers, and we all start firing away. I had no idea what I was doing. It was all over in about 2 minutes, and somehow I got the shot—my first celebrity photograph. I was hooked from that moment on. I would soon come to dislike celebrity photography, but it opened the door to fashion for me. Once I shot my first runway show at Los Angeles Fashion Week I was hooked for good and knew that I wanted to do nothing else—ever. It was like discovering a new artform for the first time. I had never seen a fashion show and had zero interest in fashion—until that moment when my life changed.
Çiğdem Gül: The profession of photojournalists in crisis and war zones and the profession of patrolman leaves unexpected traces and trauma on the person concerned. My years of professional cooperation with some such photojournalists and police officers have shown me that they are traumatized by their jobs. What experiences have you had? How did you overcome the terrible scenes?
Arun Nevader: My own work in Central America had more to do with covering the disastrous consequences of institutional genocide and warfare than with actual combat. I need to digress a bit to sketch my own relationship to these conflicts. In Guatemala for example, we were able to embed with an elite unit of Guatemalan army soldiers whose job was to comb the dense forest mountains of what was known as the Ixil Triangle to locate and repatriate pockets of indigenous people who had fled into the mountain jungles during the "white apron" slaughters that took place throughout Guatemala in the late 70s and early 80s. Entire villages and communities were exterminated, but they left a handful of people live from each hamlet. These massacres were designed to terrorize the indigenous population and demoralize insurgent troops. It worked. We traveled extensively with these soldiers and witnessed how surviving civilians were recaptured, then relocated into detention camps called model villages in remote mountain locations in order to indoctrinate these survivors into believing in a new national Guatemalan social ethic that denied key values to indigenous identity. More specifically, we studied how the army developed a repatriation policy that allowed them to control both the food supply and the work force. The entire war effort in Guatemala was overseen by Israeli military trainers who used their own practices of population control of Palestinians as a benchmark for measuring Guatemala's counterinsurgency campaign. The Israeli military taught the Guatemalans that if they could control food and labor, they could control the population. While the U.S. military was running the El Salvador counterinsurgency effort with far less success, Israel ran the Guatemalan operation with efficient and brutal success, which included the sale of weapons, uniforms and equipment to the military. I can think of several episodes that posed a real threat to us.
We witnessed death and destruction in both theaters of conflict, but I can't say that I suffer from PTSD. I do remember coming home for a break and attending my daughter's school event in Berkeley. She was a girl of 8 or 9 at the time. I remember the emotional disconnect from reality that I felt at the time—an inability to resolve the privilege of my daughter's gifted life compared to the trauma, horror and despair felt by the orphaned children I left behind in the Guatemalan mountains. Most of these children watched as their parents were slaughtered a year or two earlier.
CALIFORNIA – LOS ANGELES, October 11, 2018: A model walks the runway wearing Michael Costello at Los Angeles Fashion Week Powered by Art Hearts Fashion LAFW SS/19 at The Majestic Downtown
CALIFORNIA – LOS ANGELES, October 25, 2003: 10th Anniversary Dream Halloween Los Angeles Fundraising Event: Governer-elect Arnold Schwarzenegger and Jamie Lee Curtis.
Did you know Arnold Schwarzenegger has a reported IQ of 135? He came to America penniless and he managed to build his carreer. He graduated from University of Wisconsin-Superior, with a degree in international marketing of fitness and business administration in 1979.
CALIFORNIA – LOS ANGELES, March 4, 2010: Sylvester Stallone is an American actor, director, producer, and screenwriter. He attended the 5th Annual "Los Angeles Italia Festival" honors actor Samuel L. Jackson and his wife Latanya at Mann Chinese 6.
CALIFORNIA – SAN FRANSISCO, April 25, 2002: The "San Francisco International Film Festival" is one of the oldest festivals in the United States. Sharon Stone and her then husband Phil Bronstein arrived at a private reception at the Argent Hotel during the 45th San Francisco International Film Festival – Film Society Awards Night.
Arun Nevader »As a photographer, I feel connected to the legendary dress designer, Madeleine Vionnet — like Vionnet, I'm continually fascinated with the varieties and beauty of the female form.«
CALIFORNIA, MERCED, May 16, 2009: The University of California, Merced is the 10th campus of the University of California. It is the first American research university to be built in the 21st century. Mrs. Michelle Obama, the then First Lady of the United States, delivered the commencement address at the University of California, Merced. The 500 graduating students received diplomas are the first graduating class since the university opened in 2005.
Çiğdem Gül: Arun, what prompted you as a photographer to go from one extreme to the other?
Arun Nevader: I left Central America in 1986 and changed directions in life. My two small children needed their father more than I needed to pursue further dangers abroad. I achieved my goals in Central America. Ironically, experience in covering conflicts translates into increased danger and exposure over time. I felt the dangers had only increased. So, I returned to graduate school at Berkeley perhaps as a kind of therapy to recover from working in the field. I wouldn't touch a camera for another 15 years. In the year 2000, my son founded a remarkably successful media company, Wireimage (www.wireimage.com). His new photo agency revolutionized the ways in which publications worldwide could access and publish photos primarily in the entertainment industry. The company quickly became the most important entertainment photo agency in the world, surpassing the big players such as Getty, AP, UPI, Corbis, Image-Direct and others. He needed help and said to me one day, "Dad, dust it all off. I want you to come work for me." Next thing I knew, I had become a celebrity photographer. It was an exciting time, as I had just accepted a teaching appointment in the College of Engineering at UC Berkeley as a full-time lecturer. So, in essence I had launched two new career paths that remain intertwined to this day, 20 years later.
Çiğdem Gül: Who inspired you to become a photographer? What photographers from the past or present have influenced you the most?
Arun Nevader: I was never inspired to become a photographer. It just happened. When I first picked up a camera in Central America, it was to document the truth and to tell the story. When I left Central America, I also left photography behind. When I returned to photography 15 years later, I thought I could make a positive contribution to my son's new company. Once I began shooting entertainment events for WireImage, I instantly knew that I loved it. I was extremely fortunate to work for a company that had all access to every high-profile entertainment event taking place worldwide. My opportunities were endless, and I owe all those opportunities to my son. Nevertheless, WireImage was a meritocracy with a group of highly competitive photographers who were skeptical of my ability. I was given the chance, sure, but I still had to produce quality images. I had to learn the craft of digital photography and photo editing instantly. There was no time for schooling or studying the craft—I simply had to shoot my events and get them posted by 5am the following morning. That early training bred discipline in my workflow, but most importantly, I learned early on that my images had to be near perfect right out of the camera.
Soon after working in celebrity photography in the early years, I was assigned to shoot fashion events because none of the more successful entertainment photographers wanted to cover fashion; it didn't sell nearly as well as celebrity images, so the field was wide open for me to cover. I discovered that I loved shooting runway and fashion weeks in general. I never paid a moment's notice to fashion prior to 2001. I remember that remarkable feeling of discovery during my first few shows, as if I had discovered an entire new art form, at once ephemeral and enduring. The runway "look" lasts maybe 1 minute, but in those few moments, it seems that all time stops, and the challenge is to capture a dimension of beauty that could never be seen by the naked eye alone. That's a powerful incentive for wanting to be a photographer. A photographic image is a moment captured and frozen in time. If the image succeeds, then it has moved the viewer to see what is beyond our ordinary visual experience.
Herb Ritts has had the greatest influence on me, but I look to Helmut Newton, Louise Dahl-Wolfe, Frank Capa, Martin Munkacsi, Erwin Blumenfeld, Irving Penn, and of course Richard Avedon all the time. I appreciate these mid twentieth-century photographers because they brought studio and location photography into the modern era. As masters of a modernist form, they set the standards for fashion photography today.
CALIFORNIA – LOS ANGELES, October 20, 2019: Valentina Sampaio, the Brazilian supermodel and the first transgender model for Victoria's Secret, walked the runway wearing Michael Costello during Los Angeles Fashion Week SS/20 Powered by Art Hearts Fashion.
Çiğdem Gül: In an external interview you said that in photography you are very much looking for optimum colors, balance, depth of field and timeless strangeness of rare beauty because those things are often the things that will make the shot. How do you manage to fulfill all these criteria in photography when luck alone is not enough?
Arun Nevader: Well, we should separate what the camera does and what the photographer does. For the camera, we've got the technical or mechanical issues that influence every photograph. Qualities like color, white balance, exposure, and depth of field among other things are controlled by the camera. Then we have what the photographer does—that's more difficult to quantify. This relationship between the camera and the photographer will vary with different types of photography. Let's stick with runway because that's what I do primarily. Runway is action photography—think sports and wildlife. Our subjects are almost always moving and there's no chance to redo a moment if you've missed it. There's a mystery and beauty in every look coming down the runway. It's the photographer's job to find it. To find it on the catwalk, we need to know where to look for it. It's almost always in transitional moments, like poses, pivots, turns, profiles, details, and most often the photographer's position on the runway. Position on the riser is a huge issue that many photographers don't quite understand. Photographer positions on the riser are highly political and tightly controlled. I spent many years shooting from the very top row often off to one side or the other; it took me years and many political relationships to claim a center spot. You have to be dead center to the runway, and I like being just a couple of inches lower than the model, so I'm shooting slightly up. That will always add drama and weight to an image because the model dominates the frame. When you're shooting down on a model, she appears smaller and the camera is dominating the point of view. I want the model to appear as if she is in control. I could speak more about beauty here, but I think we get to it later in this conversation. The takeaway here is to know that the camera is merely a machine. A skilled runway photographer can control the machine by instinctively knowing how to read the light, knowing how to make instantaneous adjustments, and most of all, seeing the shot before it's taken. One last thought on this subject: there's a ton of luck in runway photography, but cameras have come such a long way in the last five years that it's much easier to capture technically perfect images. Whether the image displays that head-turning "wow" factor is up to the photographer's ability to see and capture that moment.
CALIFORNIA – LOS ANGELES, November 08, 2003: COLORADO – TELLURIDE, September 3, 2011: Actors George Clooney and Lori Woodley attend the Q and A for The Descendants during the 38th Telluride Film Festival.
CALIFORNIA – LOS ANGELES, November 08, 2003: British actor Hugh Grant during 12th Annual BAFTA/LA Britannia Awards at Century Plaza Hotel, a landmark 19-story luxury hotel located in Century City.
CALIFORNIA – LOS ANGELES COUNTY – BEVERLY HILLS, September 10, 2003: Hugh Hefner (1926-2017), the founder and editor-in-chief of Playboy magazine and publisher,
during Christie's Playboy exhibition. "Christie´s" is a worldwide and very noble auction house for everything unique and beautiful, which has existed since 1766.
Çiğdem Gül: What makes a person photogenic?
Arun Nevader: On being photogenic—it's simple. People who are photogenic simply love the camera. I mean they need it and want it as much as the photographer wants it. Sure, there is no substitute to strikingly radical or classic beauty, but photogenesis (did I just create a new word?) is a state of mind, a subject's engagement with something larger than oneself, a need to connect with the viewer in an economy of visual exchange fueled by some inner energy that binds the subject with the viewer. Even the tacit submission to a photograph elicits such a response if we say the subject is photogenic.
NEVADA – LAS VEGAS, June 18, 2005: Wilhelm Ernst "Wim" Wenders during CineVegas Film Festival 2005 chaired by Dennis Hopper – Wim Wenders Vanguard Director Award and Screening – Arrivals at Brenden Theatres.
Win Wenders is as filmmaker, playwright, author and photographer a key figure in generation of German filmmakers who brought a breath of fresh air to the scene and enjoyed experimenting with different storytelling formats. Wenders is world renowned for arthouse classics such as "Paris, Texas" and "Wings of Desire" and Oscar-nominated documentaries.
Çiğdem Gül: For example, at which events and festivals did you photograph Pierce Brosnan, Harrison Ford and Ashton Kutcher? Was there anything that impressed you or made you criticize these celebrities?
Arun Nevader: Almost all of my celebrity photography occurred earlier in my career when I routinely covered major film festivals, awards shows, celebrity parties and other entertainment events. They were challenging, stressful, and rewarding. I photographed Pierce Brosnan at an exclusive ski-party for major celebrities, hosted by InStyle magazine. I was their photographer. I photographed Harrison Ford at the Telluride Film Festival and Ashton Kutcher at the Sundance Film Festival for Z!NK Magazine. These actors were all gracious and wonderful to photograph, though it's not always that way with male actors. I've had major problems with Sean Penn, Tobey Maguire and Alec Baldwin, among others. I don't blame them for their hostility, but it's still not easy. Photographers capture a moment. Men don't like being "captured" period, especially by male photographers. But I've seen all sides of this issue. I've had wonderful moments with people like Warren Beatty, Kevin Spacey, Mickey Rooney, Jon Voight, Peter O'Toole, Ralph Fiennes, Daniel Day Lewis, and many others. I try to see through gender to what makes an image worth looking at a second time, like any visual design—its compositional elements, which includes the human subject as form in space. If we get caught up with who we are photographing, then we should be writing stories and not taking pictures. The whole frame matters, not simply its subject.
CANADA, BC – VANCOUVER, March 25, 2017: A model walks the runway wearing Jemmila at Vancouver Fashion Week Fall/Winter 2017 at Chinese Cultural Centre of Greater Vancouver.
Çiğdem Gül: In the Islamic dominated country of Jordan you worked as a photographer at Fashion Week 2018. Please tell us about your impressions and experiences there.
Arun Nevader: This is another complex question to answer. I need to separate my work in leading a team of Getty photographers to cover Jordan's first major fashion week from my personal experience in traveling the country, encountering people across all strata of Jordanian society. Jordan, its people and its country, is a land of profound beauty and human kindness. All of what I've just said about fashion shows holds true for what unfolded during Jordan Fashion Week in Amman as well. I've always been interested in Modest Fashion as a design movement within the international fashion scene. I was deeply affected by an exhibition of Modest Fashion in San Francisco a few months before the Jordan trip. Shooting Jordan Fashion Week with an eye for Modest Fashion brought to life an entirely new perspectives on clothing and style for me. I was also delighted to see European designers and attendees in Amman as well. We were on a very tight shooting and travel schedule, but shooting the shows led us beyond the runway and into the country itself. Fashion week made that possible.
Simply being in Jordan inspired me to look more deeply into the centuries-old history of this extraordinarily beautiful country—a land where Jesus had walked, a land where the Roman Empire brought its advanced architecture, infrastructure and dominating occupation. But when we talk of early Christianity and Roman influence, we should realize that all this extraordinary early history and cultural interaction pre-dates the birth of Islam by seven centuries. Jordan today is a land of peace, beauty, and human kindness, surrounded by regions of conflict, destruction, oppression, and catastrophe. Naturally, Jordan has been severely impacted by events in the region, especially Syria, its major trading partner.
I'll say this in closing, which sums up how I experienced Jordan: I remember walking alone, apart from our photographer team, through the ruins of the Roman Citadel and the Pillars of Hercules high atop the city of Amman on a brilliant, airy, sunny, early afternoon in March. I was there taking landscape and cityscape photos of the ruins and Amman for the Jordan Tourism Bureau. I was totally entranced by the ways in which such stony architectural magnificence had become the landscape itself—as if the Earth had just absorbed this once Roman Citadel back into itself. Life at that moment, if not time seemed to stand still against the white brilliant light of these monolithic limestone ruins, rolling hills dressed in green grass beneath a formica-blue sky dome. The scene seemed adorned in light with a history at once ancient but deeply, strangely familiar to me. It was about noon on that day when the call to Prayer, the Adhan rang out across the hills, filling the entire valley with a music of remembrance that struck me like lightning. I stopped, I sat, I listened, I understood. This prayer rang out and seemed to become the air itself to be taken in as a fact of nature, timeless and beautiful melody of the sacred. To this day, when I think of that precise instant when the Call rang out, I relive that moment with an abiding gratitude. Fashion brought me there.
NEW YORK – NEW YORK CITY, February 14, 2009: Barbie – Runway – Fall 2009 fashion show during Mercedes-Benz Fashion Week at The Tent in Bryant Park. Models in the backstage.
JORDAN – AMMAN, March 30, 2019: Lindt Master Chocolatier Matthew Muller speaks at the Lindt Chocolate Couture show during Jordan Fashion Week at the Kempinski Amman.
Çiğdem Gül: I am very positively surprised that internationally known product brands such as the German cars "Mercedes-Benz", Swiss chocolate "Lindt", American fashion doll "Barbie" manufactured by the toy company Mattel, Inc. have their own fashion shows or couture shows during Fashion Weeks. Why do such companies enter the fashion industry of all places?
Arun Nevader: Almost every fashion week seeks a major anchor sponsor. A sponsor brings caché and major financial support to the event. In 2007, IMG, the global fashion week producer, chose Mercedes-Benz as the lead sponsor for New York fashion week. M-B quickly signed on to sponsor fashion weeks in Miami, Los Angeles, Berlin, Melbourne, Istanbul, Moscow, and Bangalore. Before Mercedes, it had been Olympus New York Fashion Week. Fashion reflects the latest trends in high-end lifestyle. High-end consumer products increase brand awareness and display their product lines to hundreds of thousands of people at a major fashion week. New York, for example, attracts close to a quarter of a million guests to the shows twice a year. Given the ubiquity of social media today, when a company lands a major sponsorship, it leads to new opportunities for market penetration through viral exposure as guests pose by cars and other sponsor products, post their images on Instagram, Facebook and elsewhere. Consumers as guests get to see the product line up close. When it's food or beverage, then attendees are treated to open bars, appetizers, free beverage kiosks and so forth. In other words, a fashion week presents an opportunity to expose a product line to a captive audience. You can say that these efforts fall in line with new theories and practices for viral "in-bound" marketing whereby potential customers are not interrupted by commercial advertising, but rather absorbed into the experience of the product itself. It's an extremely effective way to build brand awareness. At the end of the day, fashion is an ever-changing consumer experience. In its most concentrated form at a fashion week, it provides an ideal atmosphere and opportunity for brands that can afford the sponsorship to take advantage of a tremendous marketing and branding opportunity.
NEW YORK, September 11, 2017: Models walk the runway for the Rocky Gathercole fashion show during New York Fashion Week NYFW Art Hearts Fashion at The Angel Orensanz Foundation.
From homeless kid to celebrity designer: Rocky Gathercole, the globally renowned and celebrated Filipino avant-garde designer who dressed Hollywood celebrities from Lady Gaga to Jennifer Lopez, died unexpectedly at the age of 54 on March 3, 2021.
Coco Chanel »Fashion is not something that exists in dresses only. Fashion is in the sky, in the street. Fashion has to do with ideas, the way we live, what is happening.«
End of part 1
To read part 2 of the interview, please click here:
© Çiğdem Gül – April 06, 2021
Special Note:
All photographs © Courtesy of Arun Nevader