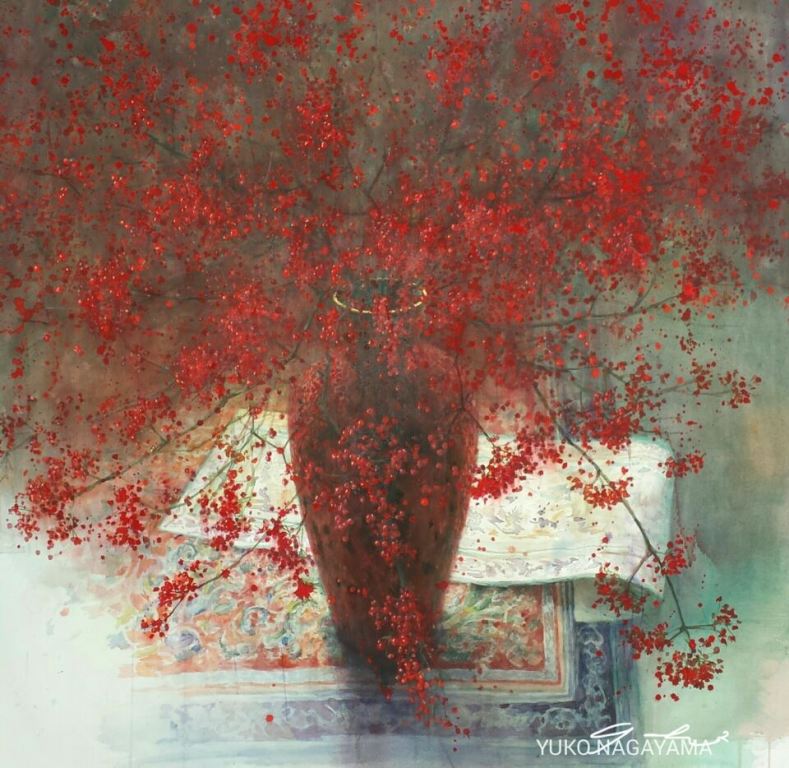 Die sehr hohe Empfindsamkeit, die tiefen und intensiven Emotionen, die sehr hohe Sensibilität, die von Natur aus ausgestattete und ein Leben lang nicht veränderbare "dünne Haut" sowie die Außenwirkung als zerbrechliche Person der Hochsensiblen… werden von nicht-sensiblen und durchschnittlich-sensiblen Außenstehenden oftmals fälschlicherweise mit Schwäche und emotionale Unreife verwechselt. Dabei stellt die Mehrheit der Hochsensiblen eine sehr starke Persönlichkeit mit emotionale Reife dar.
Ich lade dich dazu ein, Anders-Menschen nicht zu verurteilen, nicht abzustempeln und nicht zu sanktionieren; denn sie sind die Regenbogen-Farben unserer Welt. Ohne sie wäre unsere Welt viel ärmer.

In diesem Sinne…
Yuko Nagayama is a Tokyo-born artist. She is one of the most talented artists living in Japan.
Picture thanks to © Yuko Nagayama

Yuko Nagayama ist eine in Tokio lebende Künstlerin. Sie gilt als einer der talentiertesten KünstlerInnen in Japan.
Das Bild ist mit ihrer ausdrücklichen und freundlichen Erlaubnis veröffentlicht.