Dear friends,
dear members,
dear visitors,
dear experts and cooperation partners.
Our `Intercultural Network For The Highly Gifted´ (INHG) is a colorful place of cosmopolitan hospitality. We look at all issues primarily from the perspective of human rights. We most appreciate our common ability to meet people. Our attitude is one of amazement, multi-perspective thinking, questioning and living openness. We value the matrix of possibilities of being different, authenticity, versatility, concepts, visions, originality and responsibility. For years we have been striving to continue promoting peace work through our worldwide dialogues, cultural and intercultural work.
The 7th anniversary of our network is overshadowed with losses and wars during the current global pandemic. We, the remaining team members Çiğdem Gül and Metin Türk, do not feel like celebrating. On the occasion of this anniversary we would like to remember our passed away longtime friend and team member Dr. phil. Sathya Alessandra Bernhard, our longtime friend and member Dr. Raina Kloess and other deceased with great love and gratitude. We remember all the victims around the world of all violences, wars and genocides. We commemorate all the people around the world who died from or as a result of the coronavirus during the global pandemic.
We would like to thank you, our worldwide loyal friends, members, visitors, experts & cooperation partners.
We close this post with the words of our longtime friend and team member Sathya, who passed away at the end of February 2022, which she personally wrote to us team members long before her death. "Thank you, dear Cigdem, for your professional and loving support. Thanks to everyone who, like me, experience, discover, elaborate and feel life as an adventure journey in order to give the divine talents the space they deserve and to live in a fulfilling, feeling, conscious way. Nor do we have to waste any time in emphasizing the suffering, since it is truly the wonderful moments that show up as pralines in the mirror of continuous work, strengthen them and manifest happiness. Your Sathya."
Warm greetings
Çiğdem and Metin
The `Intercultural Network For The Highly Gifted´
Wuppertal, Germany – June 05, 2022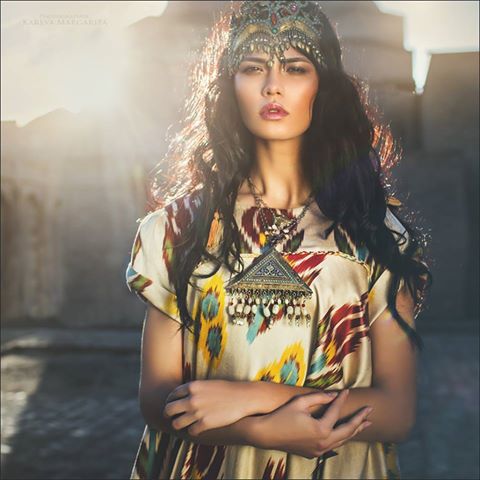 Liebe Freunde,
liebe Mitglieder,
liebe BesucherInnen,
sehr geehrte ExpertInnen und KooperationspartnerInnen.
Unser `Intercultural Network For The Highly Gifted´ (INHG) ist ein bunter Ort weltoffener Gastlichkeit. Wir betrachten alle Themen primär aus menschenrechtlicher Sicht. Wir schätzen unsere gemeinsame Fähigkeit, Menschen zu treffen. Staunen, multiperspektivisches Denken, Hinterfragen und gelebte Offenheit sind unsere Haltung. Wir schätzen die Matrix der Möglichkeiten des Andersseins, Authentizität, Vielseitigkeit, Konzepte, Visionen, Originalität und Verantwortung. Wir sind seit Jahren bemüht, weiterhin über unsere weltweiten Dialoge, kulturelle und interkulturelle Arbeit die Friedensarbeit voranzutreiben.
Der 7. Jahrestag unseres Netzwerks ist überschattet von Verlusten und Kriegen inmitten der Pandemie. Uns – den verbleibenden Teammitgliedern Çiğdem Gül und Metin Türk– ist nicht zum Feiern zumute. Wir gedenken zum Anlass dieses Jubiläums unserer langjährigen Freundin und Teammitgliedes Dr. Sathya Alessandra Bernhard, unserer langjährigen Freundin und Mitgliedes Dr. Raina Kloess und allen weiteren Verstorbenen in großer Liebe und Dankbarkeit. Wir gedenken weltweit der Opfer aller Gewalttaten, Kriege und Völkermorde. Wir gedenken weltweit aller Menschen, die während der gegenwärtigen globalen Pandemie an oder an den Folgen des Coronavirus verstorben sind.
Wir möchten uns ganz herzlich bedanken, bei Dir und Ihnen und bei all´ unseren weltweiten treuen FreundInnen, Mitgliedern, BesucherInnen, ExpertInnen und KooperationspartnerInnen.
Wir schließen diesen Beitrag mit den Worten unseres Ende Februar 2022 verstorbenen Teammitglieds Sathya, die sie uns Teammitgliedern lange Zeit vor ihrem Tod persönlich geschrieben hatte. "Danke, liebe Çiğdem, für Deine professionelle und liebevolle Unterstützung. Danke an alle, die wie meine Person das Leben als Abenteuerreise erleben, entdecken, erarbeiten, erfühlen, um den göttlichen Talenten den gebührenden Raum zu geben, um erfüllend, erfühlend, bewusst zu leben. Auch keine Zeit dafür verschenken müssen, das Leid hervorzuheben, da es wahrlich die wunderbaren Momente sind, die sich im Spiegel des kontinuierlichen Arbeitens als Praline zeigen, stärken und das Glück manifestieren – Dank all´ meinen KollegInnen, die ähnlich fühlend erleben. Eure Sathya."
Herzliche Grüße
Çiğdem und Metin
Das `Intercultural Network For The Highly Gifted´
Wuppertal, Deutschland – 05. Juni 2022