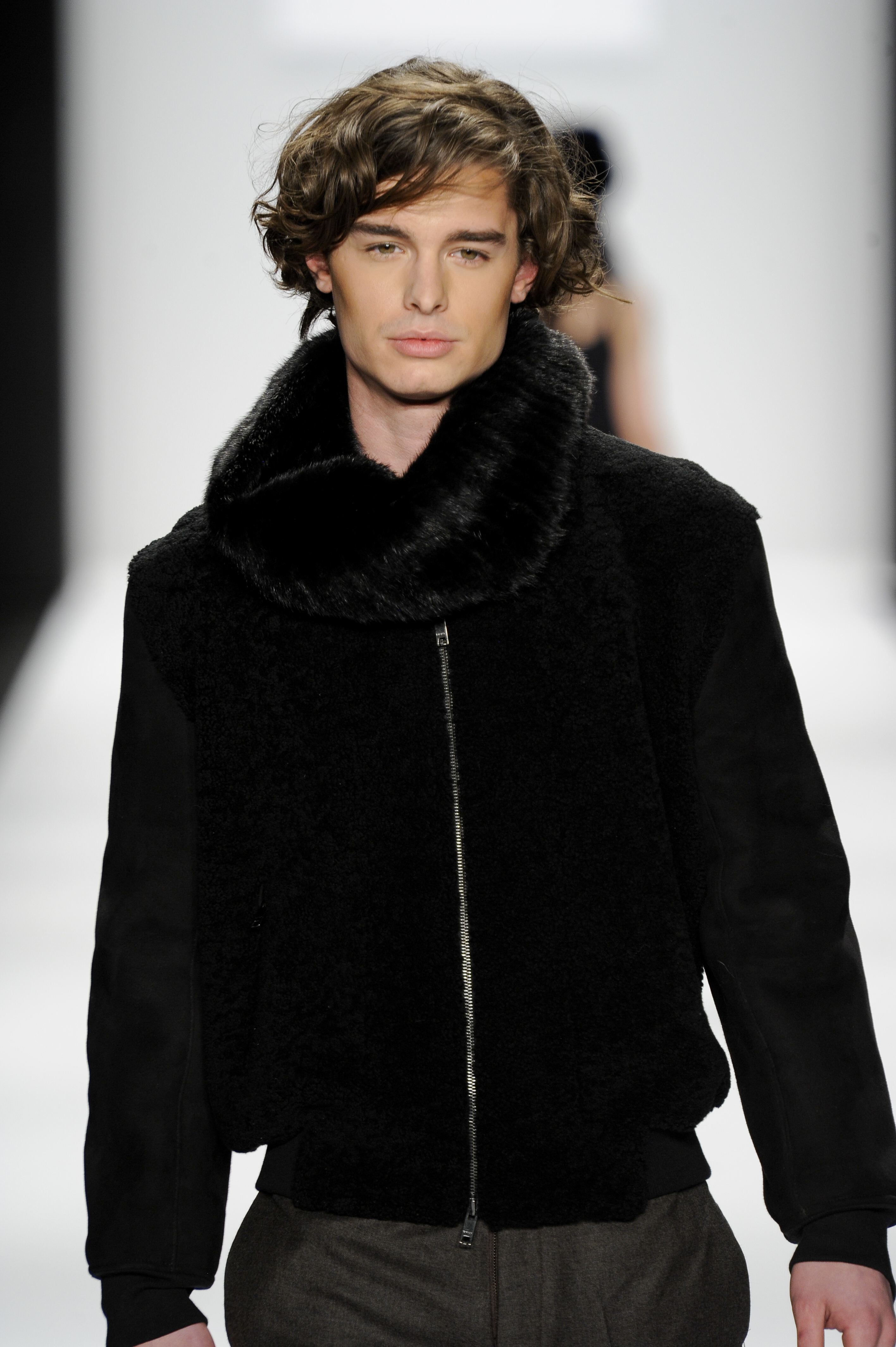 NEW YORK, February 19, 2015: A model walks the runway wearing a design by Hallie Sara at the Art Hearts Fashion Show Presented By AIDS Healthcare Foundation fashion show during Mercedes-Benz Fashion Week Fall 2015 at The Theatre at Lincoln Center.
Arun Nevader
Interview with the internationally renowned
and extraordinary US photographer .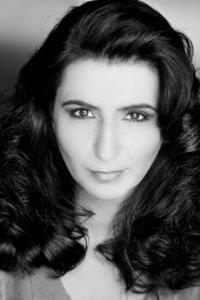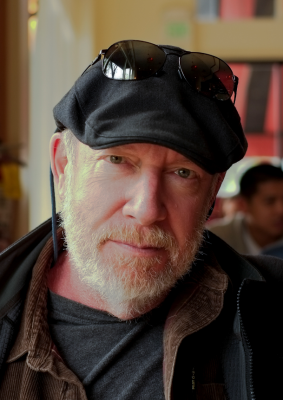 Arun Nevader
based in Berkeley, California
Former photojournalist in Central America
(in the midst of civil war in El Salvador
and insurgent conflict in Guatemala)
Internationally renowned fashion photographer at Getty Images and WireImage
for Fashion Weeks, Victoria´s Secret fashion shows, runways, film festivals, press and entertainment
Instructor in Information Design at the University of California, Berkeley Extension
Çiğdem Gül
based in Wuppertal, Germany
Founder, publicist and author of the worldwide "Intercultural Network For The Highly Gifted"
Graduate Economist & Change Management Consultant in Wuppertal / Germany
Business Coach for change processes in the company
Journalist for the language combination Turkish, German and English
To read interview part 1/2, please click here.
April 30, 2021
INTERVIEW – 2/2
Çiğdem Gül: Coco Chanel said: `Fashion is not something that exists in dresses only. Fashion is in the sky, in the street. Fashion has to do with ideas, the way we live, what is happening´. What does fashion mean to you? What insights have you gained after more than 20 years of working as a fashion photographer in the fashion world?
Arun Nevader: This is a huge question that could take a book to answer. We have so many ways to approach what we mean by fashion; I'll choose one that seems most universally true. Society is held together by a network of signs and what those signs signify—their meanings and impacts on our collective and individual experience and imagination. Sign and signifier together shape the world we see around us—all of it. That's how societies stake out collective identities for themselves—by their unique expressions of interpreting what signs signify. Fashion is one of the most beautiful expressions of this binding relationship. But fashion, as Chanel states, is not one-dimensional. It's not simply how we dress the body. Rather, fashion runs deeper as a marker for how society displays itself in a continuing act of changing. In that way, fashion reflects life on our planet as a dynamic force for change and renewal—a function of the natural order of life, death, and rebirth. I think that's what Chanel is getting at. Fashion, a social construct that has been around since recorded human history, reflects the rhythmic changes societies naturally undergo. For that reason, among so many others, it is endlessly fascinating to me. It's never static; it never ceases to move. Fashion is constantly changing and in such change it continually renews our interest in ourselves and in our bodies.
Here, I need to separate my deep interest in fashion history from my work as a fashion photographer for the last part of your question. As a photographer, I feel connected to the legendary dress designer, Madeleine Vionnet—like Vionnet, I'm continually fascinated with the varieties and beauty of the female form."
Çiğdem Gül: The French fashion designer Madeleine Vionnet as queen of couturiers revolutionized not only fashion in the twenties and thirties, but also the feminine body language of women. Stars of the time like Marlene Dietrich liked to wear the elegant robes of Vionnet. Diana Vreeland, the former editor from American Vogue, said, that Madeleine Vionnet is most important fashion designer of the 20th century.
Arun Nevader: Oh, yes.
NEW YORK, July 13, 2002: Actress Heather Locklear: "The FOX and The Grapes" – A Benefit Dinner for the Michael J. Fox Foundation for Parkinson's Research and The Parkinson's Institute
Arun Nevader: »Aside from witnessing the sheer magnificence of a show produced by The Blonds, I can assure you that there is no greater challenge for a runway photographer than shooting fingernails on models flying down the runway. Having mastered the technique, I can say that it's probably my finest achievement as a photographer, and fortunately I don't have too many competitors for shooting fingernails.«
Arun Nevader: I cannot count the number of fashion shows that I've shot over the years. For me, fashion is not just about the clothes or the model. When I see a model on the runway, I see a new version of womanhood with each look, and most importantly, never to be seen again. The show is an act of pure imaginative force in that way. That is to say, each outfit, each look on the runway projects a symbolic version of female identity that is endlessly in an act of metamorphosis. Have you ever wondered why so many runway shows end with the bridal gown(s)? Let's leave the gender politics aside; it nevertheless remains true that in societies both Western and Eastern, society dictates that the pursuit of human fulfillment for women should culminate in marriage. Hence, we have the birth of the plot of most comedies. Think of how all of Shakespeare's comedies end, to cite one towering example. Think of all the endings to Jane Austin novels, to cite another. Think of all the romantic comedies that you've seen on the screen. How do all these narratives end? They end with a wedding. The fashion show is just like these plays, novels and films. But the fashion show is more—it becomes the live, imaginative space wherein we witness multiple female subjectivities displayed through a variety of outfits that as signs signify the lives that we live in the pursuit that ultimate perfect moment—when the woman becomes a bride. I'm not claiming that I subscribe to such view of human fulfillment because I don't; I'm just a visual reporter. The fashion show is a social ritual that displays the range of human visual beauty, leading to that final moment where the world goes white, and then the lights go dark. Documenting for others that evocative and beautiful imaginative space, that moment in time, is an endlessly remarkable experience and privilege for me as a runway photographer.
NEW YORK – NEW YORK CITY, February 07, 2006: Naomi Campbell wearing Heatherette Fall 2006 during Olympus Fashion Week Fall 2006 – Heatherette – Runway at Bryant Park.
Çiğdem Gül: You can easily shoot 20,000 images in a single day at fashion week if you are shooting 12 or more shows. How do you manage to capture the atmosphere of the moment in the best possible way when photographing?
Arun Nevader: When shooting runway, I'm not really concerned with atmosphere other than understanding the limitations of the stage lighting. Yes, I can shoot 20,000 images in a single day with a dozen or more shows—it's completely exhausting. I get to that number because I can easily shoot between 50 and 100 images for a single look in a show. So, if you have 30 looks, that could easily shoot be 2,500 to 3,000 images for that show. Multiply that by 10 or more, and there's the big number. Why so many shots per look? Because the more frames per look that you shoot, the greater your chances of capturing something remarkable. You get what others who under-shoot miss. You have to shoot the entire look, from entry to exit. Cameras are so fast now that it's possible to shoot at 12 frames per second and still cover the entire outfit with 100, even 200 frames per look if it's worth that effort. Fortunately, I have editors! Honestly, for fashion week I often don't get a chance to see all my images—the editors do see them all, and they make the choices for what appears on Getty. On top of the shows, I also have the backstage and front of house to cover. If I'm shooting atmosphere, I'll find it backstage. I should say that sometimes the show's set design is so magnificent that I have to capture it along with the model. But on balance, I focus on the model first and everything else second, contrary to what my boss taught me 20 years ago. Jeff Vespa, a founding WireImage photographer once told me, "If you see an A-list celebrity in the front row, forget about the show. Get to the other side of the runway and shoot the celebrity in her front row seat watching the show with your long lens. I saw Vespa do that once with Britney Spears. I don't blame him; his photo ran everywhere. But I'm not shooting fashion runway for the celebrity attendance unless I'm assigned to shooting the front row. I'm there for the clothes and the models—my personal connection to those irretrievable moments of beauty. Vespa would definitely be upset with me for missing that celebrity shot!
NEW YORK – NEW YORK CITY, November 09, 2011: Musician Kanye West performs during the 2011 Victoria's Secret Fashion Show at the Lexington Avenue Armory.
NEW YORK – NEW YORK CITY, November 09, 2011: Model Adriana Lima walks the runway finale during the Victoria's Secret Fashion Show at the Lexington Avenue Armory.

NEW YORK – NEW YORK CITY, November 09, 2011: Model Adriana Lima walks the runway finale during the Victoria's Secret Fashion Show at the Lexington Avenue Armory.

NEW YORK – NEW YORK CITY, November 09, 2011: Model Miranda Kerr walks the runway in the $2.5 million bra during the Victoria's Secret Fashion Show at the Lexington Avenue Armory.
NEW YORK – NEW YORK CITY, November 09, 2011: Model Miranda Kerr walks the runway in the $2.5 million bra during the Victoria's Secret Fashion Show at the Lexington Avenue Armory.
FLORIDA – MIAMI BEACH – November 15, 2008: Heidi Klum walks the runway at the Victoria's Secret Fashion Show at the Fontainebleau Hotel.
FLORIDA – MIAMI BEACH – November 15, 2008: Heidi Klum walks the runway at the Victoria's Secret Fashion Show at the Fontainebleau Hotel.
NEW YORK – NEW YORK CITY, November 09, 2011: Model Toni Garn walks the runway during the Victoria's Secret Fashion Show at the Lexington Avenue Armory.
Çiğdem Gül: I know that you have shot the Victoria's Secret fashion show a few times. What was that like?
Arun Nevader: This is the kind of response that could go on for pages, but I'll try to keep it simple.
I shot Victoria's Secret for five seasons. For the first two seasons, I shot for my agency, WireImage, but then had the honor to shoot for Thomas Concordia, who was the house photographer for VS. So, I shot backstage and runway for Tom as one of three or four house photographers on his crew with all access. Fortunately, I shot the golden years, and things have changed. The show began by being about the Victoria's Secret line of intimate wear with stunning body models like Giselle Bundchen and Marisa Miller. Don't get me wrong—Adriana, Alessandra, and Candice, among others are clearly dynamite body models. But by 2010, the Victoria's Secret Fashion Show became far less about the lingerie line and far more about the top runway models of that particular year. So, it was really a show about the model more than the outfit. The outfit was just "there" to adorn the model. That's fine, but it became a branding problem for Victoria's Secret. I won't name names, but I can think of a number of top 25 models who should have never walked in that show. Body models are not about what they're wearing; they are about their bodies on display. Fashion models are all about what they're wearing and their face. Their bodies aren't built for intimate wear usually. Victoria's Secret lost sight of its mission to brand its apparel and ultimately became just another entertainment event in December. It's no surprise that they no longer produce their annual show.
Every Victoria's Secret show was different and spectacular. A handful of press are credentialed for the show and that's it. Security was tighter than it is at the White House. We would shoot the show a month before its televised showing in early December. It was a long and difficult day—at least 14 hours. They ran the show twice and we get to shoot it twice, often from a slightly different position, which was great. They ran it twice in case a model stumbled, like a slip on the runway; they could edit in the other take to make up for it. Each model had the runway for herself for her look, though performing entertainment could be on stage with her—like Justin Timberlake or Katy Perry. The production value and set design were always at the cutting edge of theatrical set design—gorgeous, breathtaking and highly theatrical.
From a photography perspective, shooting the show was always a significant challenge, especially in the earlier years of digital photography. The show was televised and it was produced with TV cameras in mind, not photographers. TV cameras have lens elements that perform at their very best in lower light settings. The lower light made for great TV, but in earlier years for us photographers, it was terrible and often frustrating. With moving subjects, you're locked into a bottom figure for shutter speed to avoid motion blur. If the subject is underlit, and your shutter speed is set too low to compensate for the low light, then it's impossible to freeze the motion in the shot, and the image is ruined. In the early days, digital cameras could not exceed a light sensitivity that could compensate for such low-light conditions. The riser was filled with photographer groans and cries—"Where's the light!?" Still images always looked dark. I got around that problem by shooting with a Nikon 200mm f2.0 lens, which operates flawlessly in low light.
I always loved backstage at Victoria's Secret. It was a time to get extraordinary shots, but also to connect with models who I shot in previous shows that year. So, I could tell Karlie Kloss that her Oscar show was amazing that year. Shooting the Victoria's Secret Fashion Show was like a coda on the year for the fortunate few photographers who were able to shoot it.
CALIFORNIA – PALM DESERT, EL PASEO, March19, 2014: Actress Tia Shipman walks the runway for the Michael Costello Couture fashion show fall 2014 during Project Runway at El Paseo Fashion Week..
Yves Saint Laurent: »The most beautiful clothes that can dress a woman are the arms of the man she loves. But for those who haven't had the fortune of finding this happiness, I am there.«
Çiğdem Gül: As a photographer, you have photographed beauties like Sharon Stone, Janet Jackson, Pamela Anderson, Heather Locklear, Adriana Lima, Miranda Kerr, Heidi Klum, Rosie Huntington-Whiteley, Thia Shipman, Doutzen Kros, Penelope Cruz and Karolina Kurkova in the last 20 years. How do you define beauty for yourself personally?
Arun Nevader: This is the big question, Çiğdem, at least for me. Covering a complete fashion week, which means shooting about 80 shows, backstages, parties, and other special events is exhausting; it can also be brutal, annoying, upsetting, disappointing, and unforgiving when you blow it (which happens). But when the crowd silences, the lights go down, and the runway lights go up something happens to every runway photographer. The world stops, we cease to feel the pain running through our limbs, our eyes widen, and we spend the next 17 minutes seeing a new world—never to be seen again—through our viewfinder. I love the ephemeral and momentary flashes of beauty to be seen once and never again. Photographing women on the runway is an incomparable privilege for me—less for what I see as beauty than what I recognize as an endlessly reimagining of female subjectivity in each look displayed on the catwalk. Women are so much more interesting than men in that regard—each runway look becomes a new version of womanhood on display in some idealized frozen moment. Capturing a unique moment of beauty is the serendipitous reward, but the real fulfillment is in understanding the multiplicity of identity that the runway brings to life for an instant. It's possible to find that balance with the men's shows at times, but far less frequently for me. This is a purely subjective opinion. I'm sure that other photographers feel quite differently.
On the subject of beauty: human beauty is purely expressive and connective, joining subject to subject not subject to object in ways that uplift and nurture the self. It is a moment we experience inwardly from what we see before us. I connect to expressions I'm fortunate and privileged to see, especially when I have a camera. Photography is a way of sharing that connection with others. Beauty is transformative as the self-begotten expression and recognition of who we are for each other. I believe that it's misplaced to think of beauty as object-specific or material or even a state of being, as if to say, "That's beautiful." Yes, that may be true, but in some ways beside the point. We are connecting with a place inside ourselves, not the outer world. Beauty is kinetic not static—it's something that happens—we feel it overtake us. It's a warmth that glows inside made visible by the gift of our senses—for me, beauty is an inner light made visible through sight. It's what binds us universally, across oceans and time, to both our history and our future. We all feel it or have the capacity to feel it. Each model who you've mentioned has her own entirely unique look and "beauty." These models are masters of their craft, not simply beautiful women. When they turn on the burners, we feel that kinetic connection within us in ways that enrich human experience.
There are other ways to talk about beauty, but I'm talking to you as a runway photographer who works to capture a look—finding beauty is an occupational hazard that goes with my job. I admit to crying during some shows where the impact of a look is simply overwhelming.
NEW YORK – New York Fashion Week, 2018: Anna Wintour
Anna Wintour: »If you look at any great fashion photograph out of context, it will tell you just as much about what's going on in the world as a headline in The New York Times.«
Çiğdem Gül: What were some of the highlights of your career as photographer? For example, the most exciting photo-shoot, biggest job, etc.. With which celebrity did you have your most extraordinary encounter as a photographer? What happened?
Arun Nevader: Highlights in my career—the list is very long; I've been tremendously fortunate in so many ways. Honestly, there are so many extraordinary photographers out there who never get a chance. Unfortunately, the metric for success is not talent, but access, which is more a matter of luck and opportunity. But if I had to pick a few great moments, then you can count all the Victoria's Secret Shows, unforgettable moments with legendary celebrities, covering the Telluride Film Festival for 10 years—Peter O'Toole, Mickey Rooney, Claudia Cardinale, George Clooney, Jean Simmons, Werner Herzog, Laura Linney, Sean Penn, Daniel Day-Lewis, Ralph Fiennes, Penelope Cruz—the list can go on. Covering the Sundance Film Festival, CineVegas, the San Francisco International Film Festival, people like Isabella Rossellini, Ashton Kutcher, Mena Suvari, then others like Sharon Stone, Warren Beatty, Kevin Costner. It's hard to choose. On great photographic assignments: shooting behind the scenes for a full day at the Cirque Du Soleil performance of Varekai with the actress Bai Ling was astonishing. I've shot hundreds of backstages at fashion week, but shooting first looks for Oscar De La Renta several years ago was definitely my best, along with the Barbie show at New York Fashion Week in 2009. Shooting front row and backstage for Carolina Herrera easily makes the list. Being instrumental in founding Iceland Fashion Week several years ago was an entirely unique experience, which I shot for four seasons. Icelandic models are unique among the world's women and Icelandic landscapes seem from another planet. For the last six years, I've been the house photographer for Art Hearts Fashion, which produces about 150 shows per year, mostly from emerging designers. Most recently, I led a team of Getty photographers to cover Jordan Fashion Week in Amman, and an extraordinary event I hope to return to when they re-emerge. I fell in love with Japan while shooting on the streets of Shibuya district at night in Tokyo a couple of years ago with the beautiful Japanese model Sumire Hayashi as part of Tokyo Fashion Week. Backstages for Betsey Johnson and Matthew Williamson were unforgettable, especially with champagne flowing endlessly at 10 am for everyone. There are too many runway shows to list, but those for Chado Ralph Rucci stand out for me even 15 years later. Two years ago, I flew to New York from my home in Berkeley to shoot an 8-minute runway show for the sensational Vietnamese designer Phuong My—her first bridal collection. She allowed only three photographers other than me for her 21 looks. It was perhaps the most beautiful show I've ever shot, apart from the other two Phuong My shows that I've shot—one in Vancouver, Canada and the other in New York. Lastly, I have to count shooting the runway shoes for Christian Siriano and the fingernails for Creative Nail Design, which designs the nails for The Blonds shows and Libertine in New York. Aside from witnessing the sheer magnificence of a show produced by The Blonds, I can assure you that there is no greater challenge for a runway photographer than shooting fingernails on models flying down the runway. Having mastered the technique, I can say that it's probably my finest achievement as a photographer, and fortunately I don't have too many competitors for shooting fingernails. It's a long list, Çiğdem with many stories embedded within so many of these events and opportunities.
NEW YORK – NEW YORK CITY; September 14, 2015: Model walks the runway for Threeasfour Spring 2016 at Pier 59.
CALIFORNIA – BERKELEY, March 2, 2006: UCLA guard Jordan Farmar presses for 2 points in the first half at the Haas Pavilion as UCLA beats Cal 67 to 58.
Arun Nevader »I most certainly admire the eclectic range and reach of the `Intercultural Network For The Highly Gifted´ – both in subjects that you capture and in such carefully curated human profiles. For me, the concept of `gifted´ aligns with my own pursuit of beauty as a subjective connection with an inner self rather than merely an object-oriented recognition of something outside ourselves.«
LOS ANGELES, October 30, 2003: Smashbox Los Angeles Fashion Week – Susan Holmes Pre-Show Performance by Guns and Roses. Scott Weiland with Duff McKagan, Slash and Matt Sorum.
Çiğdem Gül: Currently you are an instructor in Information Design at the University of California, Berkeley Extension. Please tell me about it.
.
Arun Nevader: In 1999, I left the Ph.D. program at Berkeley where I was pursuing a degree in late eighteenth-century British literature. I received a teaching offer from the College of Engineering at Berkeley as a full-time lecturer in their Technical Communication Program. I taught senior engineering students and oversaw nearly 2,000 course projects in new tech development over a 10-year period. I retired from Berkeley in 2010 to take a job as a systems engineer for a food truck company doing subcontract work for a new Starbucks beverage truck venture. We designed and oversaw the launch of the truck on several college campuses throughout America. It was a fascinating and rewarding job, but it often conflicted with my work as a photographer, which of course I couldn't accept for very long. I left that position and rejoined the university in 2015, accepting another teaching position in technical communication at UC Berkeley Extension. I spent three years writing three new courses for the new online program at Extension, and I now teach those classes. Most recently, I've been teaching our new course in information design, a subset of graphic design. In this course, I teach students to see the world with a new set of eyes. I teach them to see "through" the "things" that we can identify in a design and into the compositional elements that constitute those things—color, space, form, line, texture, and size. We study the archetypal design principles and how principles act upon these elements through one or more visual design theories, such as Gestalt or semiotics, to achieve a finished design product. Most of my students are professional technical writers seeking an increased proficiency in visual design. It's an extremely rewarding class for both students and me—everything is essentially about art. What's not to like about that? So, my life is a balance between teaching and photography. Teaching is year-round, and photography takes up about 12 weeks a year, at least before the pandemic. Fortunately, teaching online allows me to run class from anywhere in the world. I've held class from New York, Miami, Los Angeles, Vancouver, Tokyo, Amman, Jordan, and elsewhere. It's hard to say if the entire fashion show industry will come back as we know it. I hope so. I'm ready to return, though I have no problem simply hunkering down in my North Berkeley home, surrounded by gardens, trees, and beautiful rolling hills. It's very Mediterranean where I live.
CALIFORNIA – OAKLAND, February 25, 2015: David Ruth Exhibition Opening. David Ruth cast glass and steel sculpture on exhibit.
Çiğdem Gül: You are currently working for a contemporary Spanish sculptor and painter in Europe. You will be traveling to Europe when things permit in order to photograph those works in Europe. Please tell me about it.
Arun Nevader: I've been working in New York with the Spanish sculptor and painter, Angel Orensanz for about three years. So far, I've photographed about 1,000 paintings and sculptures in his studio located on the top two floors of an historic neo-Gothic cathedral that he purchased in the early 1980s in the Lower East Side of Manhattan. It's now a performance and event space that has hosted legendary fashion designers including Alexander McQueen. Orensanz has worked on artworks in public spaces throughout Europe for more than 50 years, with major installations in Spain and France. Yes, I'll be traveling to Europe hopefully in 2022 to photograph the European pieces. Then we will be producing a catalogue raisonné of his work. It should be an exciting and valuable contribution to the art world. Looking at his work, you could imagine the life of souls in a landscape from The Divine Comedy—elements of Blake, Goya, and Turner interwoven with dynamic color and movement of form. Orensanz presents a unique visual idiom with imagery that displays an arresting and dreamy energy of human interaction—at once transcendent yet collective and social, often sublime, searching, and suggestive of some higher order.
I spent two weeks in Cologne about 20 years ago, attending the annual Drupa convention to learn about print-on-demand technologies for my academic work. I stayed in Old Cologne, right on the river, and would return by train from Dusseldorf each day to have dinner at Hoffmans—unquestionably one of the finest restaurants I've known. But beyond the old-world allure and cobble stone streets leading to the Danube, I've always admired the extraordinary intellectual history of Germany. I very much want to return to photograph the Mercedes Benz Berlin Fashion Week sometime soon—when we can turn the world right side up again.
A final word on my photography — I've always considered myself a press photographer, covering entertainment news. Fashion events are one dimension of this rich field. I shy away from labels such as "art." I've never seen my work as fine art, but as accurate reporting. Yes, I do believe that an image can rise above its intention to reveal qualities that we see in art. But it's the exception and unintentional. I very much like the idea that my photos are like the fashion shows themselves—they appear in newspapers and magazines, and then they are gone. There's a comfort and understanding that comes with the recognition that beauty and its mimesis in art are transitory and momentary phenomena, or as Wordsworth would say in Book Eleven of The Prelude, "spots of time."
Çiğdem Gül: Dear Arun, thank you for the interview. I learned a lot about the background sins in the fashion world from you through our conversation. I am very impressed by your diversity, talent, sensitivity and depth. Germany's leading fashion week is moving from Berlin to Frankfurt. I wish that at some point you will come to Frankfurt am Main, Germany, and shoot shows in the fashion week here.
NEW YORK – NEW YORK CITY, September 11, 2010: Personality George Wayne, Actor Chris Noth and model Paula Devicqu appear for the launch of Rebecca Kudryavsky Spring 2011 Collection at the Grand Ballroom at The Plaza Hotel.
End of part 2
© Çiğdem Gül – April 30, 2021
Special Note: All photographs © Courtesy of Arun Nevader (Berkeley / California)