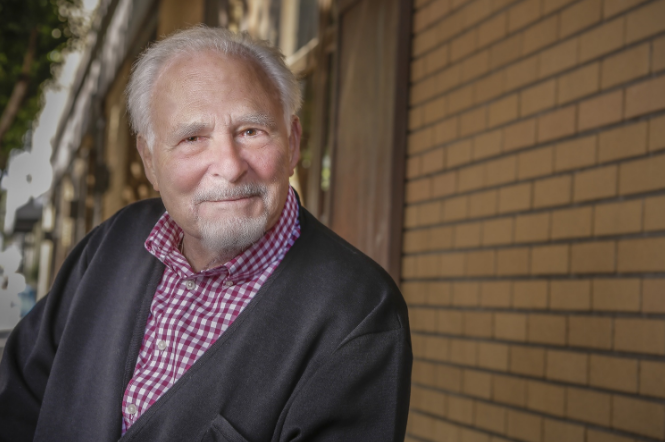 .
 17. Mai 2018
.
Dear friends,
dear members,
and dear visitors.
.
In the highly gifted landscape and in the world of the highly sensitive persons, the topic of "psychology and (basic) emotions" is not far away. The research results of Dr. med. Paul Ekman have confirmed that emotions are cross-cultural and their origins are only biological.
It is for me, Çiğdem Gül, a great honor and pleasure, in the name of our "Intercultural Network For The Gifted" to introduce Dr. Paul Ekman.
Dr. Ekman was named one of the 100 most influential people in the world by TIME Magazine and ranked fifteenth among the most influential psychologists of the 21st century. He is the world's deception detection expert, co-discoverer of micro expressions, and the inspiration behind the hit series, Lie to Me. Dr. Ekman has written more than 14 books and 170 published articles. He also holds several honorary doctoral degrees.
Dr. Paul Ekman, born in 1934, was a professor of psychology at the University of California, San Francisco, USA. He is considered one of the world's leading experts in nonverbal communication. Dr. Ekman is the pioneer of detailed analysis of faces and facial expressions, and a multiple bestselling author.
For more than 40 years Dr. Ekman researched, how feelings arise, how they express themselves and how they can be read in others. He said in an interview with Michaela Haas in the Süddeutsche Zeitung on May 17, 2010, that there are only 43 muscles we can use to generate more than 10,000 facial expressions, and he has seen them all. "I have traveled to Papua New Guinea and all continents, and there is no expression that I do not know."  To read the full interview, please click on this link.
Wuppertal / Germany, May 17, 2018
Çiğdem Gül
Founder & Moderator
of the Intercultural Network For The Highly Gifted
BIOGRAPHY
"Dr. Paul Ekman received his Ph.D. in clinical psychology at Adelphi University in 1958. He served two years as First Lieutenant and chief psychologist at Fort Dix, New Jersey. Later, he worked as a professor of psychology at the UCSF medical school, retiring in 2004.
Dr. Ekman's research started in the late 1950's, focusing on hand movements and gestures. In 1965, Ekman received a grant to examine cross-cultural studies of nonverbal behavior. This is what led to Ekman's most famous studies in facial expression and emotion.
In 1967 and 1968, Dr. Ekman traveled to Papua New Guinea to study the nonverbal behavior of the Fore people. He chose these people as they were an isolated, Stone Age culture located in the South East Highlands. Ekman's research provided the strongest evidence to date that facial expressions are universal. This supported Darwin's earlier claims and provided evidence against Margaret Mead's anthropological argument.
Ekman's findings inspired the development of the Facial Action Coding System (FACS). FACS was the first and only comprehensive tool for objectively measuring facial movement. Ekman developed this tool along with W. Friesen in 1978 and later revised it in 2003 with J. Hagar as a third author. FACS remains the gold standard for identifying any movement the face can make. Ekman later teamed with Terry Sejnowski to study computer based facial measurements.
In 1967, Dr. Ekman began to study deception. He worked with clinical cases in which patients lied about their emotional state. He studied patients who falsely claimed they weren't depressed and later committed suicide. Upon examining films of the patients in slow motion, Ekman and Friesen spotted micro facial expressions which revealed strong negative feelings the patient was trying to hide.
Paul Ekman founded the Paul Ekman Group (PEG) when he retired from UCSF, where he had been a professor for nearly forty years, in order to translate his research findings into practical tools. The goal of these tools is to equip the individual with the ability to lead a more skillful emotional life, and also to enable those in law enforcement to more accurately spot deception and concealed emotions during interrogations. His training tools on emotional skills have been used by teachers, therapists, physicians, salespeople, nurses, corporate executives, and countless other professionals from dozens of countries."
Paul Ekman
https://www.paulekman.com/paul-ekman
Paul Ekman Group
Micro Expressions Training Tools
https://www.paulekman.com/micro-expressions-training-tools
CURRENT WORK
"Over the last decade, Ekman has worked to provide practical applications of his research. While earlier tools focused on learning to spot how others feel, Ekman's recent work focuses on responding to others' emotions. The Responding Effectively package explores how to respond in real-life scenarios. The package includes tools which focus on the workplace, at home, and with law enforcement here.
Some of Ekman's current work emerges from his close relationship with the Dalai Lama. Ekman spent over fifty hours in one-on-one conversation with the Dalai Lama. An ebook reflecting their discussions, a Moving Towards Global Compassion, is now available.
Dr. Ekman, with his daughter Dr. Eve Ekman, has also created the with the support of the Dalai Lama."
Çiğdem Gül`s german language text is published with the permission from Dr. Ekman (USA), Paul Ekman Group LLC, representative of Mrs. Stephanie Lefler (Director of Communications). All rights reserved.
English-language text passages marked as citation thanks to © 2018 Paul Ekman Group LLC, representative of Mrs. Stephanie Lefler (Director of Communications). All rights reserved.
Pictures thanks to ©  2018 Dr. Paul Ekman (USA) and Paul Ekman Group LLC. All rights reserved.